This April, Sunflower would be running the holiday program with our Fellows. Unfortunately, we are all affected with the Covid -19 Global Pandemic. Sunflower Fellows have been home since mid-March when all schools were closed in Kenya.  As an institution, we have tried linking them with different resources considering the challenges that they face looking at the backgrounds that they come from. Our fellows come from the informal settlements of Kibra in Nairobi and most of the families have been hit hard with the current lockdown as parents cannot earn. We encourage well-wishers to continue supporting the families through hello@thesun-flower.org.
Food supplies donation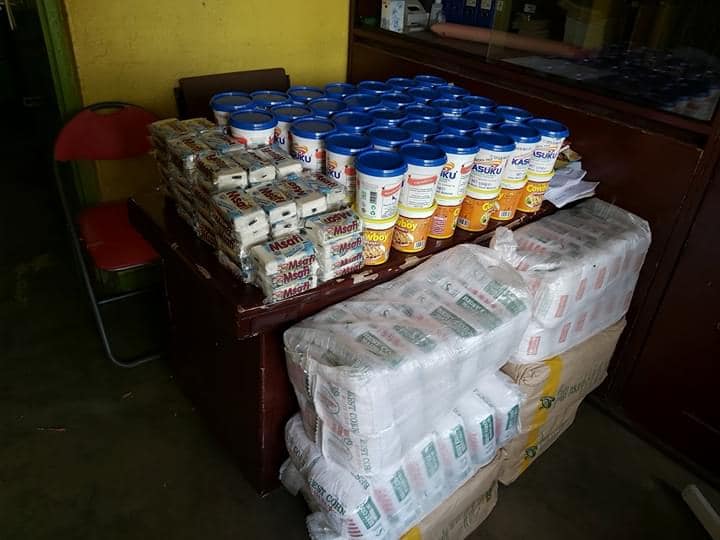 We are very thankful to Sunflower friends for their kind donations during this tough time. The support of friends like you has helped us to make it possible for disadvantaged children and families who cannot afford to put food on the table during this pandemic period.
Thank you once again for your compassionate support.
Offline Home Learning Guide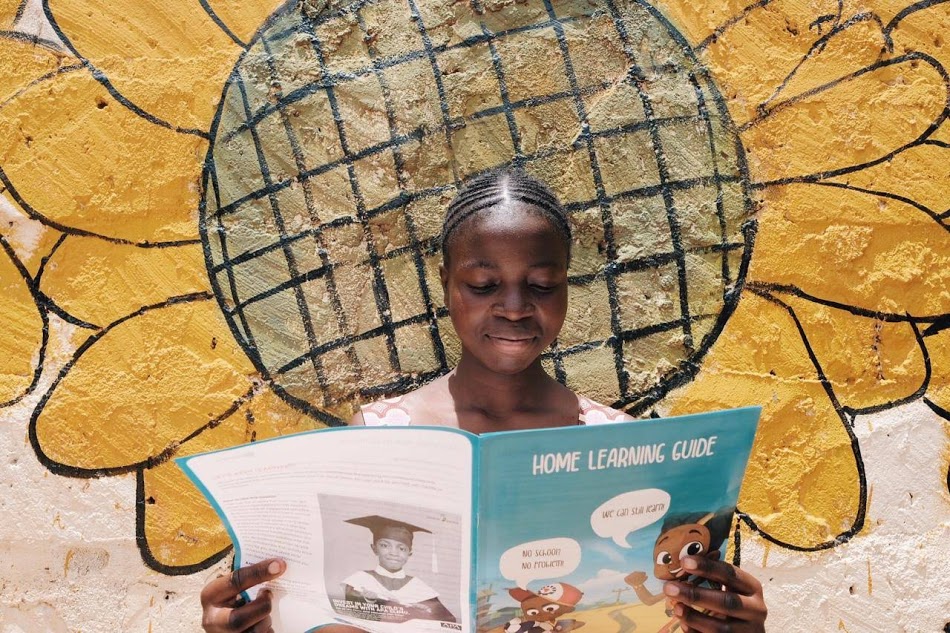 Children not being in school have limited resources to continue learning at home and the right tools to access the available digital resources. As a result, Sunflower has partnered with Metis and came up with an Offline Home Learning Guide that contain very critical subjects including Mathematics Activities, Literacy Activities, Science Activities, Creative Activities, Physical Activities and Emotional Health Activities that cut across from Grade One to Grade Eight. The handbook ensures all the children coming from disadvantaged backgrounds access learning resources offline. Our Fellows (Girls) were the first to experiment this.
Sanitary towels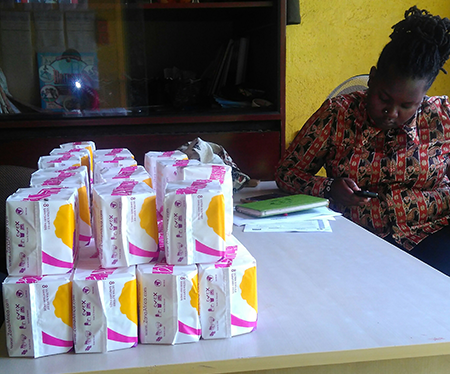 As an organization we are very grateful to Plan International and Centre for Community Development and Human Rights for their kindness and generosity. Your donation of 150 sanitary towels to sunflower Fellows (girls) during this critical time will go a long way.
Face Masks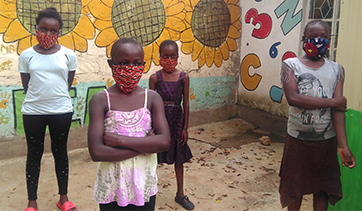 As it's now a Government policy for all Kenyans to have masks in all public places, our Fellows (girls) are now in a better position to move freely in public after receiving a donation of seventy (70) locally made 3 layered masks as per CDC AND KEBS specifications courtesy of Za Africa. We highly appreciate for your genuine support during this pandemic period.
This year has been a blessing to us as an organization since our Fellows (girls) were featured alongside the Nova Pioneer girls in KER – Anthem – We Are The Ones We Are Waiting For youtube.com/watch?v=U4lIu4BRmPM during our Fellows (girls) first mentorship program which took place at Sunflower Centre in 2019. A Kenyan rapper Octopizzo was present during the shooting of the video to give insights.