Sunflower Early Education And Development (SEED)
The Sunflower Early Education and Development (SEED) is a literacy and play based pre-school program designed to unlock the potential of vulnerable youth. Through a child-centered, holistic approach to education, with developmentally appropriate curriculum and child-centered methodology, SEED is boosting the brains of pre-primary students, preparing them for successful academic career and life.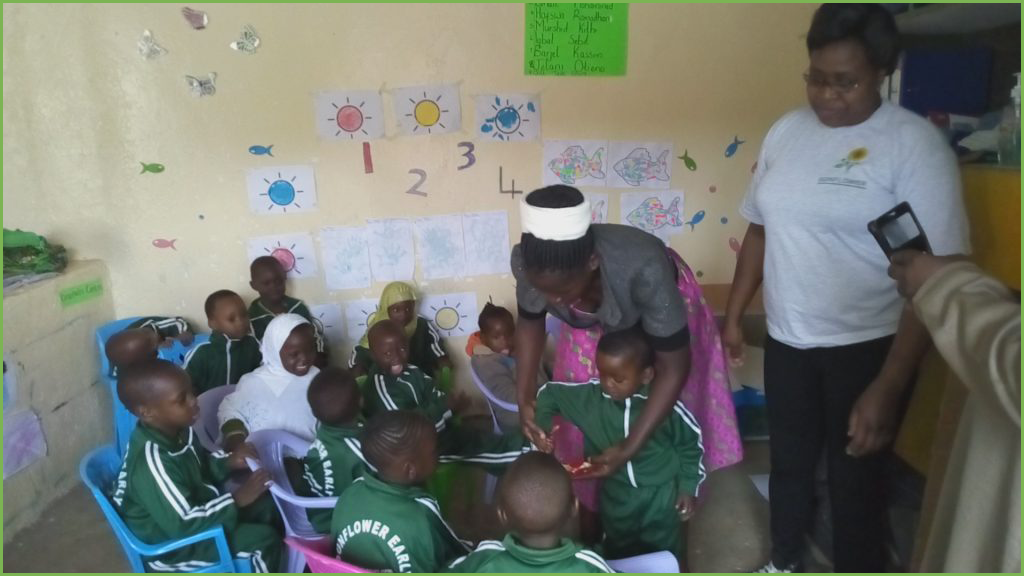 Our teachers are trained extensively in child centered methodology, with a specific emphasis on play and literacy. Our curriculum emphasizes literacy, social-emotional learning, and play that also aligns with the Kenya Institute of Early Childhood Development Service Standard Guidelines and the Kenya Institute of Early Childhood Development and Education (ECDE) syllabus.