Joyce is one of our first beneficiaries at Sunflower Trust. She joined with an aim of being linked to a scholarship / sponsor who will enable her to finish her primary education smoothly. But that is not the case at Sunflower, instead of that, we provided her with space and an environment that she could be heard, where she expressed herself without any fear of victimization, somewhere she can interact with learners like her who are facing similar challenges from other schools. She also has access to learning resources, people who she has seen as role models because their stories are very similar to hers as they were growing up and now are successful.
Joyce is a grade seven pupil at a local private school in Kibra slum. Prior to joining her current school, Joyce attended another primary school and was faced with a lot of challenges and so the parents resolved to her transferring to another school.
Joyce has been born and raised in Kibra and lives with both parents and four other siblings in a two roomed house within the slum. She has been in and out of school for better part of her learning times because of either school fees arrears that her parents could not raise or learning resources that were never there. These factors make Joyce and other girls and boys from the same environment lug behind academically and branded as low performing children. This means that any academic opportunity will be given to the ones who is top in their class.
Sunflower is taking her through the afterschool program that not only has seen her improvement in academically but also her attitude has improved, mental health, behavioral change and most importantly she has people around her who listens to her.
Sunflower believes in its LEADership principles which are the guiding force behind all of programming; we are building LEADership through the active cultivation of Love, Education, Action and Discipline. Every day, we challenge our Fellows to demonstrate our LEAD principles through their actions towards themselves, and one another.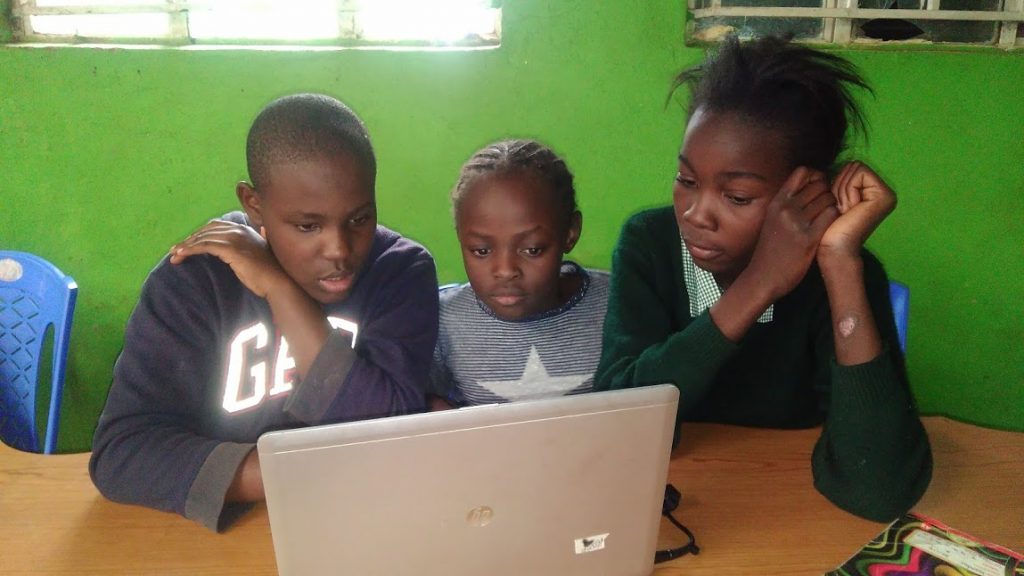 Literacy as leadership and a form of justice is at the core of our programming. Free literacy is not simply the ability to read and write fluently, but the ability to freely express oneself through reading, writing, discussion and arts. While there are many literate youths in the world, there are few who are truly freely literate; whose voices are heard, whose opinions and beliefs are listened to and taken into account, and who have the ability to fully express themselves and be who they want to be.
Joyce is in her third year at Sunflower and the improvement has been tremendous both academically and character wise. We are working with her till her final grade of primary school and we hope to make her dream come true by linking her to a scholarship that will see her through her secondary education. There are many young boys and girls like Joyce who haven't gotten a chance to explore their capabilities and enable them to shine academically. Only if we can come together, then we can identify and support in making them who they want to be and believe in themselves.